A World-Class Music Education
The Aberdeen City Music School (ACMS) is one of six Scottish Centres of Excellence for music education, providing exceptionally capable young musicians with the opportunity to reach their full potential. Pupils at ACMS attend Dyce Academy each day for academic lessons, and then continue with their musical education at ACMS well into the evening. Every week, they receive two hours of lessons on their principal study instrument, as well as time for a second study instrument, music theory lessons, music history classes, aural classes, and ensemble playing opportunities. ACMS is a boarding school, and the majority of pupils board.
A Focus on Excellence
ACMS provides pupils with a rigorous and challenging musical education, delivered by a team of highly qualified and experienced teachers. Pupils have access to state-of-the-art facilities, including a recital venue, practice rooms, and a recording facility. They also have the opportunity to perform regularly, both internally and externally.

A Pathway to Success
Many ACMS pupils go on to study music professionally and become successful musicians. The school has a strong track record of producing alumni who have achieved international recognition. ACMS graduates have won prestigious competitions, performed with major orchestras, and released critically acclaimed recordings.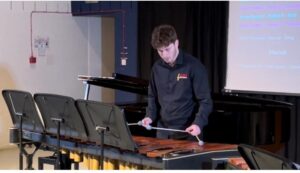 A Unique Opportunity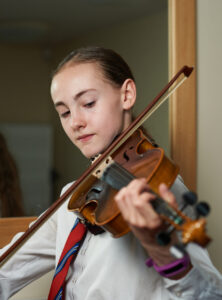 Membership of ACMS allows pupils to focus a considerable number of hours per day on their personal practice, whilst giving them the opportunity to create ensembles with their peers and perform regularly to external audiences. This unique and supportive environment allows pupils to develop their musical skills and talents to the fullest.
Highlights of the School Year
One of the highlights of the school year is the March Concert which takes place at the Aberdeen Music Hall. This prestigious event showcases the talents of the school's ensembles and soloists to a packed audience. ACMS pupils also perform regularly at other venues throughout Scotland.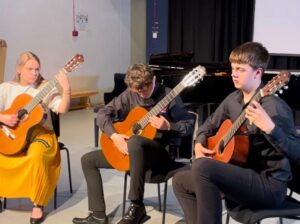 Come and Hear the Future of Music
If you are looking for an opportunity to hear us, then come and see an ACMS concert. Our pupils love to perform and are passionate about sharing their music with others. Future concerts are posted on the ACMS website and are free to attend.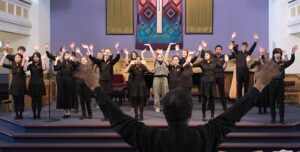 We hope to see you at an ACMS concert soon!