Welcome to Aberdeen City Music School
Summer Concert 2021
Our final concert of the 2020 /21 school year.
Enjoy     https://youtu.be/FtWZ9XBOsCY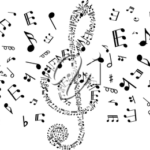 Aberdeen & North-East Scotland Music Festival 2021
Results
Another really successful year at the festival:
Art Song Secondary – voice & piano – Amelia & Natalia
Light Music pre 1969 S1-2 (group A) – Amelia
Light Music pre 1969 S1-2 (group B) – Nicole
Hebridean Song S1-2 – Chloe
Traditional Song S3-4 – Jodie
Hebridean Song S3-4 – Jodie
Operetta Secondary Age – Rebecca
Girls Vocal Solo S5-6 - Carys
Light Music pre 1969 – Carys
Classical Open Secondary Age – Carys
Oratorio Open Seconday Age – Carys
Bach Oratorio Open Secondary Age – Carys
Gilbert & Sullivan Secondary Age – Carys
Covid Creative (Me, Myself, I) Secondary Age – Carys
Piano Grades 5-6 – Kai
Open Repertoire Class violin – Charlotte
Vivaldi Cup Grade 4 violin – Eva
12& up Piano Sonatina – Alice
12 & under Baroque piano – Alice
Double Reed Grade 5-6 - Alice
Recorder & Woodwind Solo Jazz S4-6 – Natalia
Cello Grade 6-7 – Freya
ACMS Singers and Richard Michael perform "Somewhere Over the Rainbow" for all NHS and Key Workers
DIRECTOR'S FORWARD
Let me introduce myself, my name is Sonia Scaife and I am the Director of Aberdeen City Music School, a centre of musical excellence based at Dyce Academy. I was previously the Head of Music and Expressive Arts here at Dyce, and have taught in many schools across the North East.
The aim of this specialist music school is to allow talented musicians from all over Scotland to continue their general education whilst receiving expert tuition and additional time for music study.